The Creative Operations Podcast with Daniel Jester
The Creative Operations Podcast with our resident host Daniel Jester takes a broad look at subjects related to creative operations in retail and e-commerce - focusing on photo studios, the people and the tech, specific creative production functions and roles, and how they collaborate with other e-commerce functions to achieve their respective organizational goals.
About the Podcast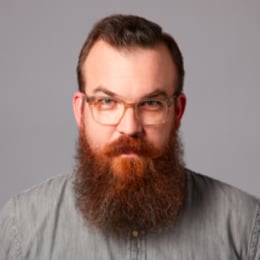 Daniel Jester
Chief evangelist at Creative Force
Daniel Jester is an experienced creative production professional who has managed production teams, built and launched new studios, and produced large-scale projects. He's currently the Chief Evangelist at Creative Force but has a breadth of experience in a variety of studio environments - working in-house at brands like Amazon, Nordstrom, and Farfetch as well as commercial studios like CONVYR. Creative-minded, while able to effectively plan for and manage a complex project, he bridges the gap between spreadsheets and creative talent.