Back to list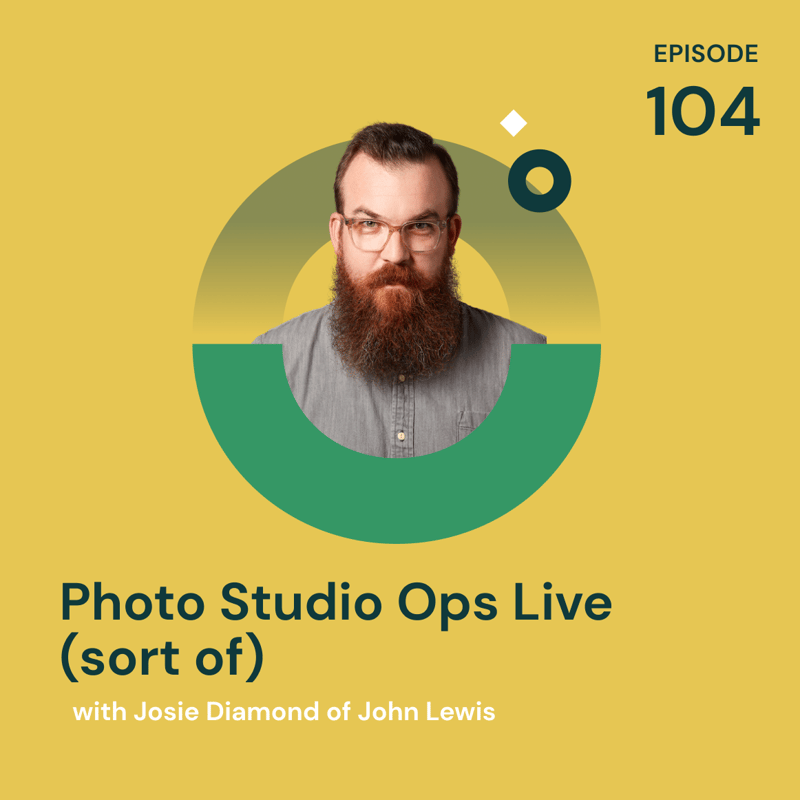 Episode 104 - March 14, 2023
Photo Studio Ops Live (sort of) with Josie Diamond of John Lewis
Summary
Last week we were in London for Photo Studio Operations put on by Henry Stewart. Creative Force sponsored the event and we used our speaking opportunity to record a live episode of the podcast. And we did, we totally did. Our guest Josie Diamond and I had a great conversation, we got some good questions from the audience. But somewhere between recording the session, and getting the files onto my computer, I lost them. Whether it was my fault or something errored with my travel recorder, I lost those recordings. Thankfully Josie was kind enough to take a few minutes to rerecord the session out in the hotel lobby. I'm disappointed we don't have the original audio to share, but here is our Live Episode from Henry Stewart.
Subscribe to the eCommerce
Content Creation Podcast
About the host

Chief evangelist at Creative Force
Daniel Jester is an experienced creative production professional who has managed production teams, built and launched new studios, and produced large-scale projects. He's currently the Chief Evangelist at Creative Force but has a breadth of experience in a variety of studio environments - working in-house at brands like Amazon, Nordstrom, and Farfetch as well as commercial studios like CONVYR. Creative-minded, while able to effectively plan for and manage a complex project, he bridges the gap between spreadsheets and creative talent.