Back to list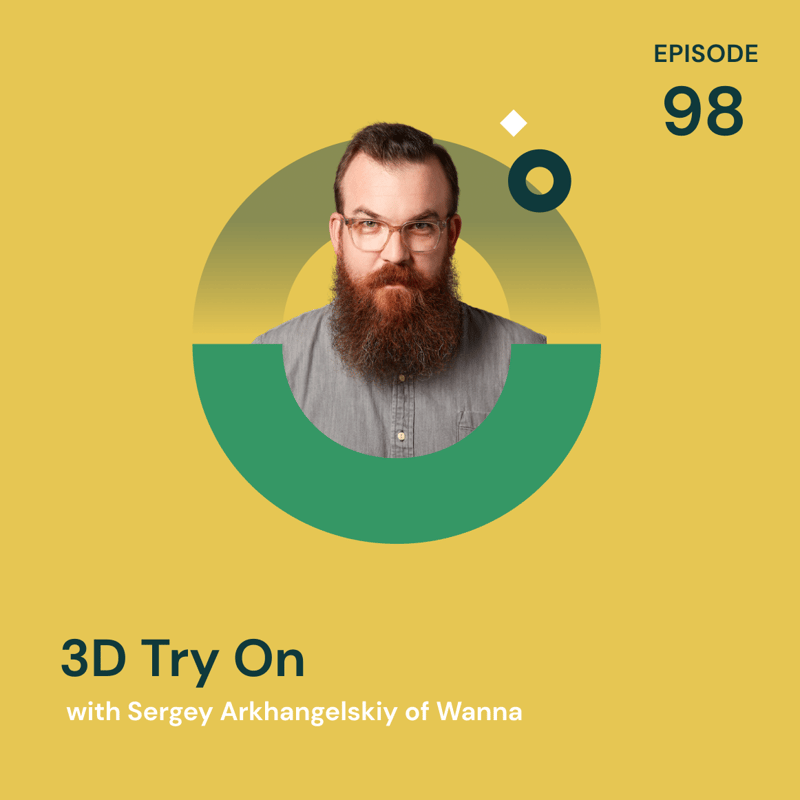 Episode 98 - January 30, 2023
3D Try On with Sergey Arkhangelskiy of Wanna
Summary
Continuing our theme exploring near future tech in e-commerce content production, my guest today is Sergey Arkhangelskiy of Wanna. Wanna creates 3D experiences for brands that are intended to help customers make more informed decisions, but interestingly, that decision isn't always simply to purchase.
Key Takeaways
Wanna offers 3D try on capabilities and works with many luxury brands to bring virtual try on for items like watches and shoes.
Some luxury brands see this as an investment in the younger more connected, digital native generations.
Brand or retail outcomes aren't always about driving conversion. Sometimes its about brand trust, sometimes it's to be digitally present to younger generations, sometimes it's about driving traffic into brick and mortar stores.
Apparel try-on has challenges that are far greater than shoes or watches, body shape is very complicated for full body, tracking is more difficult. It could 5 years or more before we see a useable apparel try on that has meaningful amount of adoption in e-commerce.
A big barrier to entry on 3D try on is the cost involved in digitizing your catalog.
In Sergey's view, 3D doesn't compete with imagery or video, its more matter of showing the customer the object, not simply an image.
Subscribe to the eCommerce
Content Creation Podcast
About the host

Chief evangelist at Creative Force
Daniel Jester is an experienced creative production professional who has managed production teams, built and launched new studios, and produced large-scale projects. He's currently the Chief Evangelist at Creative Force but has a breadth of experience in a variety of studio environments - working in-house at brands like Amazon, Nordstrom, and Farfetch as well as commercial studios like CONVYR. Creative-minded, while able to effectively plan for and manage a complex project, he bridges the gap between spreadsheets and creative talent.