Back to list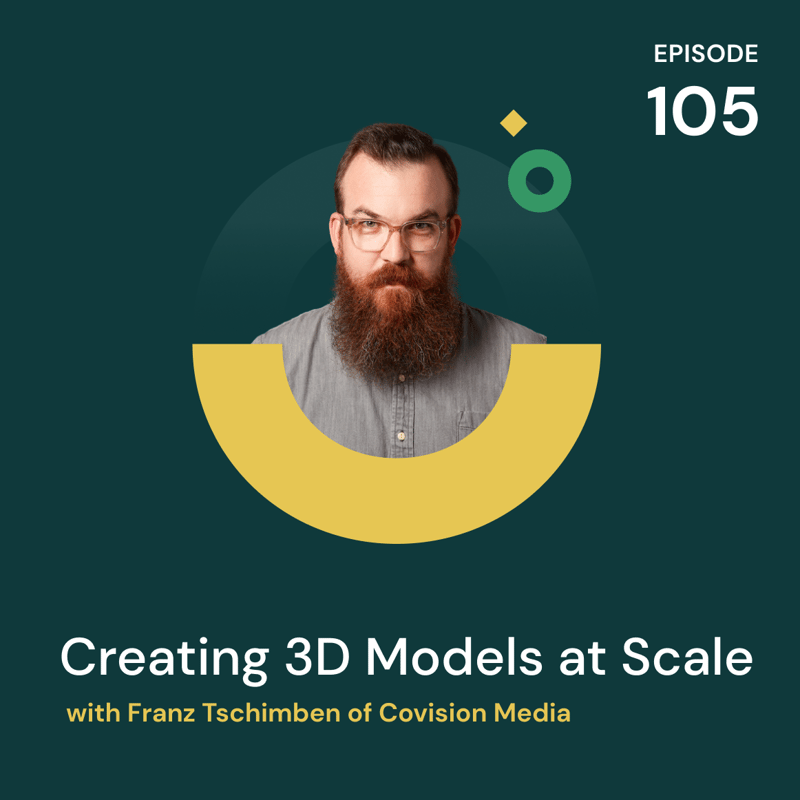 Episode 105 - March 21, 2023
Creating 3D Models at Scale with Franz Tschimben of Covision Media
Summary
Our guest on the podcast today is Franz Tschimben CEO of Covision Media, a company that produces 3D scanning devices capable of capturing pretty incredible detail to produce high-quality 3D models. Franz discusses what his company does, what his customers are currently doing with their technology, and how working in high-quality 3D models throughout the production process isn't only great for business, but great for sustainability too.
Subscribe to the eCommerce
Content Creation Podcast
About the host

Chief evangelist at Creative Force
Daniel Jester is an experienced creative production professional who has managed production teams, built and launched new studios, and produced large-scale projects. He's currently the Chief Evangelist at Creative Force but has a breadth of experience in a variety of studio environments - working in-house at brands like Amazon, Nordstrom, and Farfetch as well as commercial studios like CONVYR. Creative-minded, while able to effectively plan for and manage a complex project, he bridges the gap between spreadsheets and creative talent.