Back to list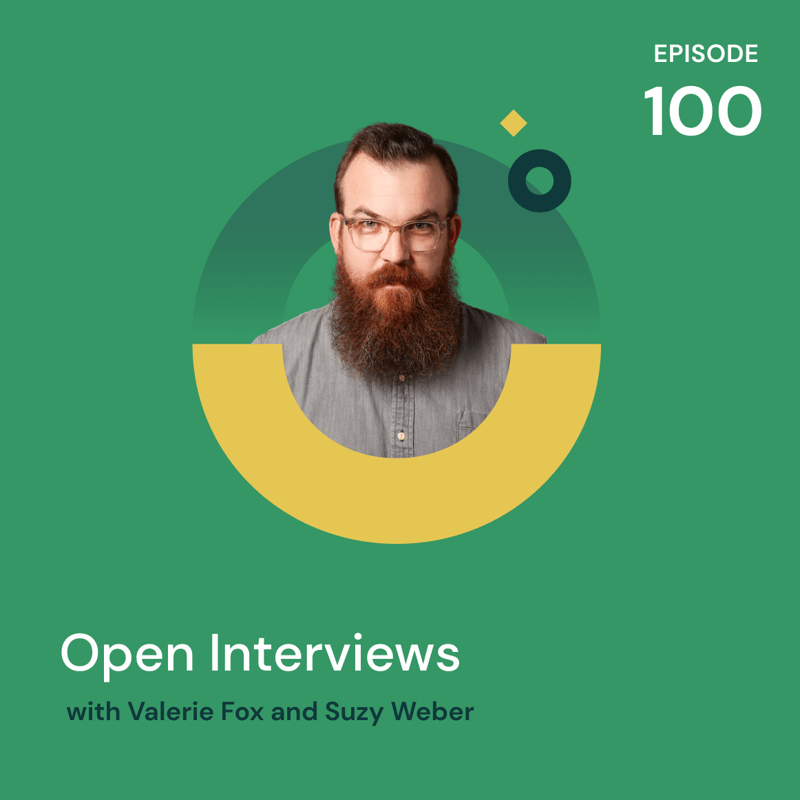 Episode 100 - February 14, 2023
Open Interviews with Valerie Fox and Suzy Weber
Summary
As we move into 2023, we've watched as economic uncertainty has triggered waves off layoffs. While they mostly have been hitting the tech sector, in the couple of week leading up to our 100th episode, we've now seen the wave hit many friends and colleagues in content production and Creative Operations.
A very fun fact we recently learned about this podcast is some past guests have use their appearances on here during the interview process for a new role. So for our 100th episode we are going to support our community and give a couple of people an open interview of sorts.
Key Takeaways
Valerie Fox

Interested in photographer and photography leader roles
Loves working big, long lasting campaigns
Creative at heart and knowledgable at building and scaling a process

Suzy Weber

Interested in Creative Director type roles
Takes a collaborative approach to her campaigns
Would love to work with on a brand of project that needs an overhaul
Thanks to all of our listeners for being there with us on our 100th episode.
Subscribe to the eCommerce
Content Creation Podcast
About the host

Chief evangelist at Creative Force
Daniel Jester is an experienced creative production professional who has managed production teams, built and launched new studios, and produced large-scale projects. He's currently the Chief Evangelist at Creative Force but has a breadth of experience in a variety of studio environments - working in-house at brands like Amazon, Nordstrom, and Farfetch as well as commercial studios like CONVYR. Creative-minded, while able to effectively plan for and manage a complex project, he bridges the gap between spreadsheets and creative talent.