Back to list
The Important Role of Creative Operations Manager in eCommerce
In eCommerce photo studios, for as much as there's always content to create, there are just as often workflows to manage.
Deadlines loom.
Clients are stuck waiting for answers.
Account managers pester.
Marketing teams share their dissatisfaction.
Additional clients place demands on the studio's time.
So how do you maintain a creative workflow, impress key decision-makers, speak to a project's target audience, and reduce pain points and wasted time?
May we suggest you elevate the role of the creative operations manager?
First, What is Creative Operations, Anyway?
In our in-depth exploration of the term, we defined it as: "A constantly evolving production system that uses technology to remove pain points in a project with the goal of allowing creatives to be creative while delivering what the stakeholders requested on time."
Why is that important? Because teams want to build on existing processes, making smarter business decisions (data-driven decisions!), with more metrics (or, better put, the right metrics!)
Creative operations helps to solve several segments of creative processes, including:
Briefs

Approval processes

Status updates

Project tones

Review processes

Creating flowcharts

Supply chains

Project's deliverables

Missed deadlines

Digital asset management
That being said, let's answer a few questions about why it's important to embrace creative operations, who makes a good creative ops manager, and what it is that they actually do.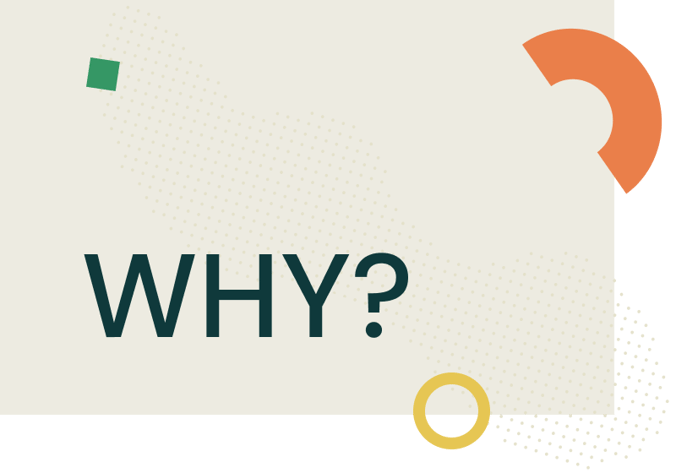 Why Should eCommerce Photo Studios Worry About Creative Operations?
We come across a lot of companies where creatives are isolated in their process from marketing departments and other facets of the organization.
We hear from others about these same team members lacking proper creative briefs and full views of the business objectives driving their projects.
We witness teams that have discord due partly to so few properly defined roles. Technology remains a pain point, with multiple systems and poor file management leading to more creative assets scattered across the company's digital cabinetry.
With all of these observations, our position is that eCommerce studios can and should do more to prioritize creative operations. They can of course utilize end-to-end studio management software, for starters. But more importantly, they can establish or elevate the role of the creative operations manager overseeing it all.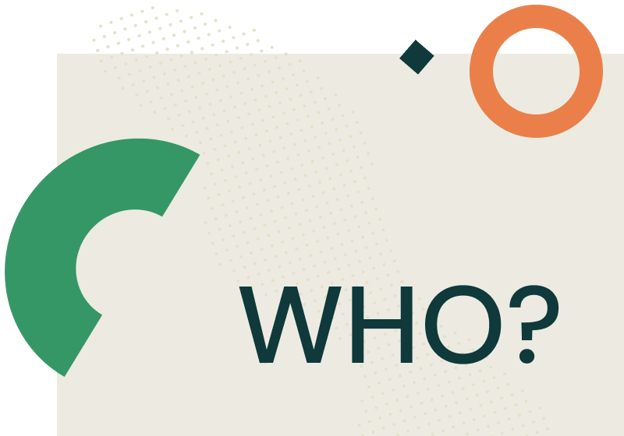 Who Makes a Good Creative Operations Manager?
To do the job well a person needs prior experience with, or a deep proclivity for, the complex processes and business side of studio operations. This person has a strategic mindset: they evaluate existing workflows and implement new processes, less by trusting gut feelings and more so by collecting data.
But this role is not the same as that of a project manager.
While your creative operations manager has business savvy, this person is also versed in the challenges faced by creatives. Knowing the creative process helps them understand how a business decision affects creative teams and makes them a fair voice for setting and maintaining standard operating procedures (SOPs).
This person has enough creative know-how to evaluate the first version or final rendition of an asset and the work's quality.
They can also think like a marketing professional, knowing a project's viability for accomplishing the marketing objectives outlined in the creative brief.
We recommend finding someone who's not just passionately organized but also open-minded and nimble when situations arise to complicate your creative team's schedule for any given week.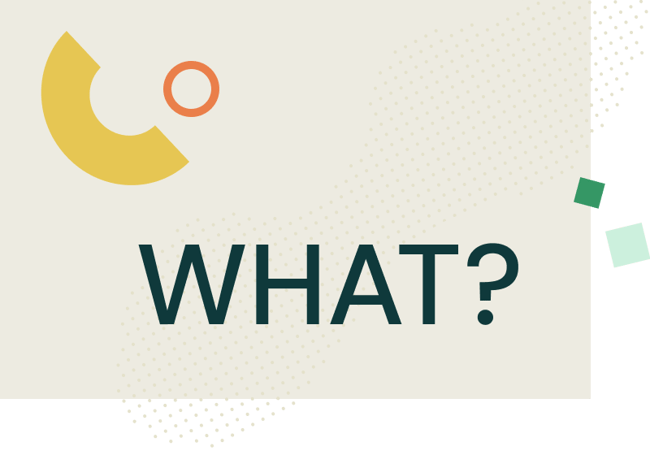 So What Exactly Does a Creative Operations Manager Do?
Let's look at some of the key elements behind how a creative operations manager improves a studio's process, people, and technology.
Manage the Creative Process Through Intake
Before your creative workers get started on producing images, videos, and other output, your creative operations manager serves as the team's ultimate guide throughout your intake process. They work with marketing and other departments to ensure that the creative brief answers all necessary questions, explains exactly what the deliverables should accomplish, and sets realistic deadlines for your studio's workload.
Whether your studio works with external clients or with in-house assignments, the transitions between creatives and marketing teams should be organized, fair, and civil. Your creative operations manager has the job of organizer but also the role of advocate for your team toward marketing and other departments, helping to manage expectations and anticipate complications that would strain the creative team's relationship with marketing and other departments.
Fill this role and you can say goodbye to (or at least see less of) message chains shared by an inconsistent set of stakeholders, scattered across email and several software systems.
Your creative operations manager is your single source of truth when it comes to the review and approval process of the creative brief.
You're staffed and resourced for the assignments expected of your creative workers.
You're placing many projects through your refined, streamlined workflows but creating exception processes when appropriate.
You're hitting deadlines and creating content that meets campaign objectives.
You're maintaining a good relationship with your marketing department.
On a bigger-picture level, your creative operations manager's job may also be to serve as a point person for seasonal forecasting, making sure your studio has the staff and equipment needed long before an uptick or transition in the project load reaches them.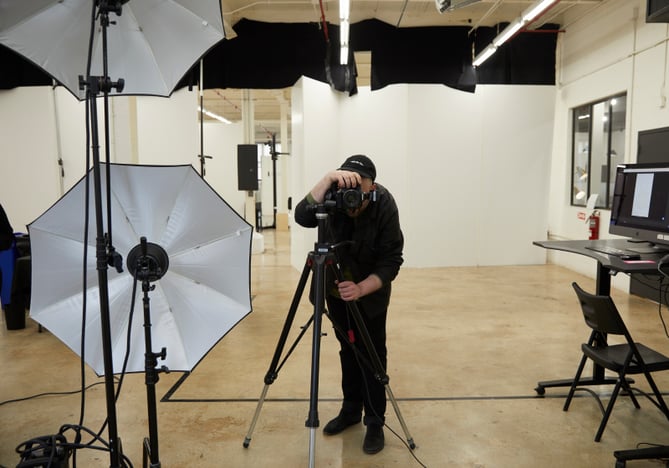 Create Accountability for People Through Review
While "accountability" may sound like a dirty word, creative teams need someone with circumspect knowledge of business goals and artistic restraints to handle project management and make sure the studio produces its best work.
Someone has to make sure quantity isn't achieved to the detriment of quality, especially in growing studios that are learning to produce throughput at scale.
Your creative operations manager's job is to make sure all workers—whether staff or freelance, whether single-site or multi-site—have the resources they need to create their best work.
But on the back end of the workflow, your creative operations manager is your quality control checkpoint, ensuring through the review and approval process—especially through final approval—that the deliverables fulfill the creative brief.
This requires a leader whose persona can be, at once, gracious and demanding. This is a unifying leader who gets all relevant stakeholders to review, provide feedback, and ultimately sign off on a completed asset.
If there are inefficiencies in your existing approval process, it's your creative operations manager who should identify those complications and simplify your procedures.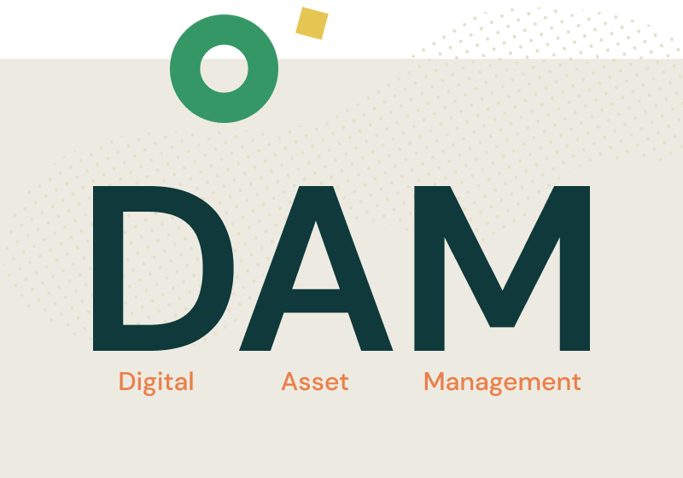 Take Control of Files with Digital Asset Management
If your photo studio has been plagued by poor file management, with your creative assets from current and past projects misplaced and misnamed, and with dozens of nearly identical variations of an asset being difficult to discern, then you have proof that it's time to empower a creative operations manager.
This manager is the sole keeper of your digital asset management (DAM) platform. So now you have one person ensuring that files are stored in one place, making assets easy to find and repurpose across your campaigns. Especially for studios with teams split across multiple locations or divided by in-house and freelance talent, this level of organization is of tantamount importance.
By streamlining not only your file-management system but also the keeper of that platform, you help yourself do what we believe is most important—you free your creatives to do the work they love.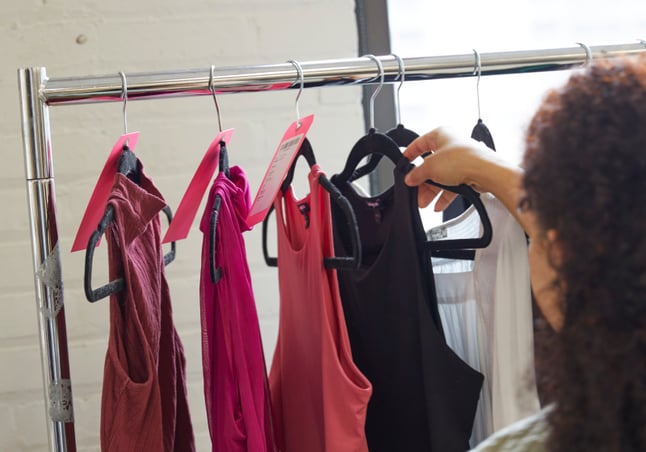 Lifts Your Creative Projects to the Next Level by Accelerating Creative Operations
So is it worth committing additional resources within your studio to establish or amplify the role of creative operations manager?
If you think creative work and creative operations are important, we say it's a resounding yes.
This job, which connects project management with creative work, gives you two key elements to maintain a healthy, scalable workflow within your studio: consistency and streamlining.
You'll now ensure a more consistent standard across your work.
Creative Operations Manager Sample Job Alerts
Finally, to really make sure we're on the same page, we've included 3 job alerts for creative operations managers that are live, as of this writing (November 2022). Take a look at them to see what real organizations are looking for in the field to further understand just how important the role is in eCommerce.

The Global Brand Creative Operations team is a partner to the Brand Creative team and is tasked with enabling best-in-class brand storytelling and creative experiences.

This team owns operationalizing the creative process to deliver creative campaigns and initiatives.

a day in the life: what you'll do

The Manager, Creative Operations is responsible for partnering with a (Sr) Creative Director to oversee operations and projects within a creative studio. They will implement processes for the team, supporting a culture of excellence and the values of the creative team.

Responsibilities include, but not limited to:

Project intake and studio planning & resourcing

Own and lead the Creative Operating Model for the studio, including Creative Reviews for (Sr) Creative Director; gather feedback and continually optimize

Mentor and manage a team of Creative Operations Managers that produce work alongside the larger creative team inclusive of design, copy, styling, casting, and film editing

Assign incoming projects to Creative Operations Managers, aligning scope of work with experience/career development of team member

Support management of initiatives, specifically Tier 1 projects

Act as the liaison and key contact for cross functional partners (Brand Management, Brand Operations, Digital, Product, Community)

Manage creative partners and content creators working with the studio

Help ensure creative response is on brief and budget

Support in the escalation of project risks to Director, Creative Operations

Information hub ensuring creatives have the latest materials and information and work closely with cross functional operations partners to enable the creative work

Qualifications

8+ years of direct experience in creative teams for large retail e-commerce or creative agency/production experience specific to the apparel/footwear industry

Management experience of teams with 2+ people

Experience working with external creative and production partners

Positive approach to problem solving through analytical thinking and operational efficacy

Ability to prioritize multiple projects and tasks, with project changes, and reliably meet deadlines

A genuine passion for brand creative and creative operations; track record instilling operational excellence for a creative team

Must be a self-starter, critical thinker, team player, thrives working in a fast-paced entrepreneurial environment, organized, detail oriented, collaborative, and flexible

Strong sense of ownership and accountability

We are looking for an experienced Creative Operations leader to build out Uber's creative studio and operations, including leading the end-to-end process from intake to delivery. Partnering with creative and marketing ops leadership, you will define the way we work and create sustainable standard processes that improve cross-functional collaboration, workflows, and creative output.

The right candidate thoughtfully connects the dots between business and creative while calmly and steadily handling many moving pieces. They will be able to quickly understand project requirements as well as employee skills, background, professional development and career goals, using this information to help effectively balance workload while also meeting business needs. They will have experience providing insightful reporting and analysis to leadership and project teams, proactively identifying gaps, helping to resolve issues and making strategic and thoughtful staffing decisions to ensure open staffing needs are filled with the right person at the right time and cost.

What You'll Do

Develop and co-create the vision and operating model for Uber's creative studio.

Partner closely with creative and marketing operations as a thought leader to help shape the creative org and drive executional excellence.

Formalize a system for creative requests and optimize the top-of-funnel intake process.

Build and maintain key relationships with marketing partners by demonstrating a deep understanding of integrated marketing models and a commitment to getting results.

Collaborate with Marketing Operations to develop and implement robust creative resourcing strategy and team.

Lead weekly resource management meeting where you will demonstrate comprehensive understanding of all workstreams.

Collaborate with business partners, creative directors, and production leads to anticipate, source and confirm resources for both active and potential projects, while taking bandwidth, capabilities, career growth, and interests into consideration.

Manage and maintain creative resourcing tools and forums, ensuring documentation is updated and that subsequent action items are followed up on.

Coordinate and assemble periodic (real time, monthly, quarterly, annual) reporting of our total team creative output, including analysis of metrics and utilization reports.

Demonstrate financial accountability by forecasting and managing full professional services budget for the team, creating a centralized approach, and providing monthly actualization.

Basic Qualifications

10+ years experience in creative/production/marketing/advertising type roles, ideally in project and/or resource management

Experience using tools such as Smartsheet, Google Sheets, Jira, Asana or similar

Preferred Qualifications

Experience organizing and managing teams through the end-to-end creative process.

Solid experience managing production and planning across a diverse set of creative/marketing: traditional, performance/direct, product, organic social, experiential, and earned media.

Deep knowledge of the creative process, specifically in areas such as design, conceptual advertising and production.

Extensive hands-on creative project/program management and organizational skills, with an ability to balance multiple requests and maintain a high level of responsiveness.

Comfortable working in a fast-paced environment with proven ability to stay calm, quickly understand complex project requirements, briefs, and recognize potential risks and dependencies relevant to resourcing

Excellent interpersonal and people-management skills.

Manager, Creative Operations (Visual Merchandising) - The Estée Lauder CompaniesPosition Summary

The Manager, Creative Operations, is responsible for managing multiple creative projects and for producing campaign collateral for VM and in-store designs – specifically for MAC North America. The Manager will work closely with the NA Director of Creative Ops and NA Creative Team to ensure projects are delivered on time and within scope and budget.

Key Roles and Responsibilities

• General
- Manages large and small-scale creative projects end-to-end, with a focus on VM and retail environments
- Continually seeks opportunities and enhancements to improve project schedule delivery timescale, including post audit of prior projects to aid future installations
- Partners with NA marketing and trade marketing teams to interpret briefs for local execution
- High level of technical knowledge, ability to interpret print and VM files and communicate in the appropriate terminology
- Able to translate and interpret Brand, Design and Operational requirements to ensure project delivery meets all expectations
- Ensures brand equity is maximized at all times, in conjunction with brand and retailer guidelines
- Responsible for ensuring that the project complies with the specifications set by Retailers, Landlords and regulatory bodies, as applicable
- Supports contract management and identification of external resources (e.g. agency partners, independent contractors)
- Maintains a master list of VM Design/Store type by retailer/Free Standing Store by door
- Knowledge of competitive market costs for retouching and production
- Ability to develop excellent collaborative working relationships with all internal and external stakeholders
- Establishes and maintains a usable schedule for all phases of the project ensuring all revisions to specification are regularly communicated to appropriate parties
- Tracks and reports weekly on project status flagging potential issues, risks and changes
- Follows the global bid template to ensure costs are comparable globally

How You Will be Successful

- Encourages self & others to be creative in approach to work
- Possesses a can-do, solution oriented attitude and approach
- Influences externally and internally to gain commitment, agreement and support
- Actively builds relationships
- Creates and sustains environment of trust and collaboration
- Adapts to new environments, processes and teams

- Proactively seeks diversification of knowledge, skills and abilities
- Comfortable with fast-paced evolving environment


Qualifications

MUST HAVE SKILLS

Strong cross-functional and cross-regional coordination skills

360-creative PM skills, with a focus on VM and retail environments

VM and in-store collateral production experience including knowledge of file formats and spec requirements

Experience managing vendor relationships

Strong problem solving and communication skills

Experience with project management tools, such as Wrike

Skill to drive teams toward a common goal

Detail-oriented and excellence in timeline management

ADDITIONAL SKILLS

Background working on an in-house creative team or agency

Experience with digital asset management systems and PM tools

Experience managing multiple projects in fast-paced environment

Ability to leverage data to make informed decisions

Knowledge of local retailer/ media specs and requirements
Conclusion
Now that you've learned a good bit about Creative Operations Managers, remember that there's always more to learn and the position will evolve as the industry does. If you have any thoughts on this or other creative team members, reach out, we'd love to hear them!