Back to list
Creative Operations Los Angeles 2023
The West Coast's leading event covering Creative Operations. An in-person event with an impressive line-up of inspirational speakers.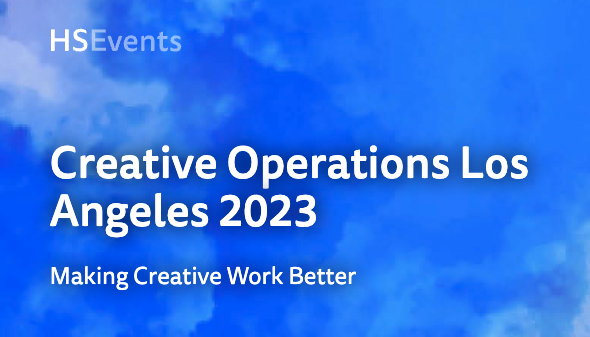 *Specific date coming soon, it's only been announced that it will be in November at this point.
Creative Operations Los Angeles is hosted by Henry Stewart Conferences, and it is back in Los Angeles as an in-person event for creative operations professionals - whether you're in-house, agency-based, or part of a unique structure that fits neither.
This event will examine and explore the different models in which creative operations exists and provide content that is relevant for everyone wishing to discover, review or dissect the latest innovations and equip themselves with a state-of-the-art toolkit.
You will learn how to:
Keep up with the demand for real-time content production
Identify and avoid pitfalls in the creative process
Master the interaction of business acumen, creativity and technology
Control the sea of data to create meaningful reports and dashboards
Standardize the intake process to drive efficiencies in workflow
Create effective feedback cycles: annotation, content review and approval
Demonstrate a team's value proposition
Utilize creative resource planning and optimization
Lead change within the organization
Speakers at Creative Operations Los Angeles 2022
Wayne Barringer, WBC Advisors
Robert Berkeley, EKCS
Kevin Brucato, Jefferies
Rich Cassone, WoodWing
Lee Drasin, Herbalife Nutrition
David Iscove, Cella
Catherine McIntyre-Velky, McVelky LLC
Shawna McKenzie, Costco Wholesale
Michelle Morrison, Twitter
Ken Nakagawa, IMF
Nish Patel, CreativeOps.FM
Megan Reilly, The Walt Disney Company
Jim Schmidt, IMF
Navi Singh, HubSpot
Andrew Slater, Celtra
Perry Solomon, WoodWing
Amy Strickland, Athleta
Kate Sullivan, HubSpot
Cheryl Venable, Sony Pictures Television Game Shows
Jilanna Wilson, Zendesk
Nick Zappas, The Walt Disney Company
Creative Operations Los Angeles 2022 takes place at Loews Hollywood Hotel in northern LA.