Back to list
Creative Operations London 2023
Europe's leading conference dedicated to the world of Creative Operations is back as an in-person event in the great city by the Thames.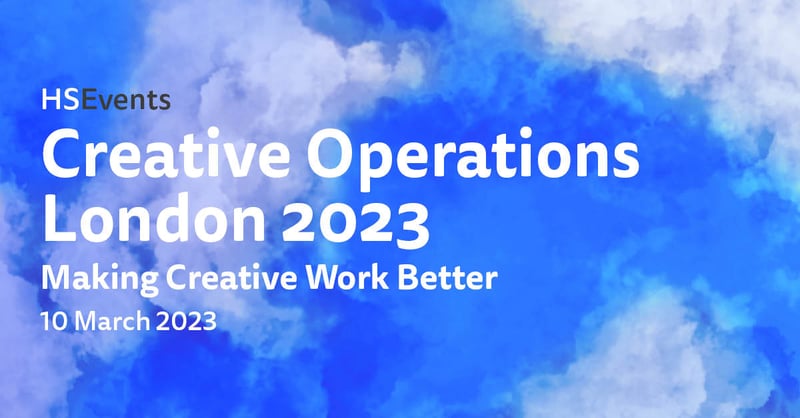 The Henry Stewart Conference series on Creative Operations has become the de facto industry event for creative ops professionals to learn in an honest, collaborative and educational environment together with their industry peers. As Creative Operations continues to evolve and develop at high speed, there is nothing more valuable than sharing knowledge and best practices with your community.
Creative Operations London 2023 invites you to deep dive into the hot topics of today with an eye on the future. Whether you want to network with peers, collaborate on best practices or learn from forward-thinking experts, this event will give you the tools to thrive and succeed in the ever-evolving industry of Creative Operations. Themes will include:
Building an effective strategic creative partnership
Moving the dial to deliver in a sustainable way
Embracing innovation: the evolution of digital and the new world of the metaverse
Changing thought patterns to attract tomorrow's talent
Creating culture in a corporate world
The balancing act of creative vs volume
Measuring commercially successful creativity
Tightening process nuts and bolts to maximise ROI
Creative Operations London 2023 will be held at etc.venues 155 Bishopsgate with Liverpool Street, Shoreditch and Spitalfields Market on its doorstep. This special venue is located in a fantastic area, right in the heart of the city, with easy public transport access.