Back to list
FLOW: Los Angeles 2023
Exclusive event for eCommerce photo and video production professionals covering studio operations, flow-production, and much more.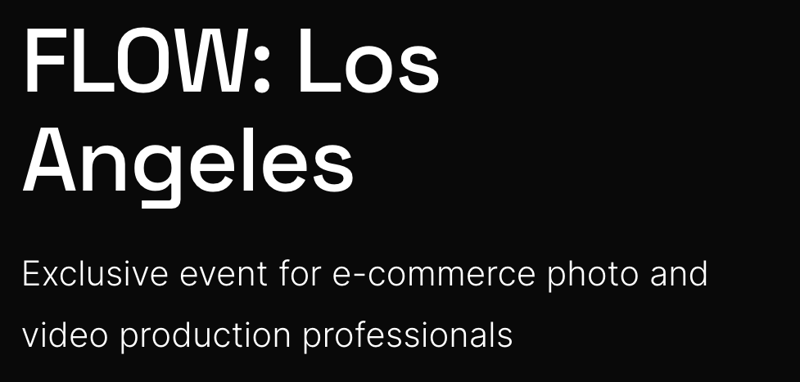 They're excited to be bringing FLOW back to Los Angeles on February 23rd. 🌴
This edition of FLOW is centered around the theme: "Stand Out From The Crowd". We're looking forward to bringing together creative professionals for a day of keynotes, networking, breakout sessions, and a little bit (actually, a lot) of fun.
There are a limited amount of seats, so don't wait to request your ticket:
http://bit.ly/3WAXdhy