Back to list
Creative Operations Asia-Pacific
Creative Operations is all about making the creative workflow of a business more structured and streamlined for content creators, so they can produce their best creative work.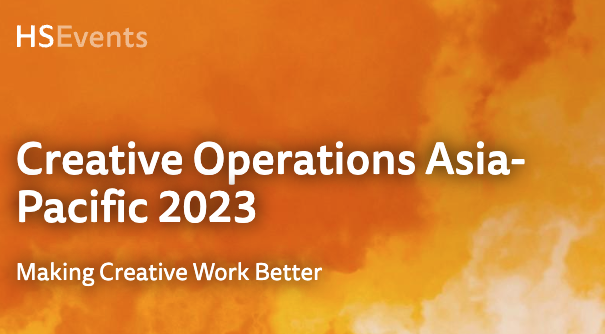 Price
Free for the first 250, $250 for Vendors/Consultants
Join us for a one-day online event to learn from and connect with members of the Creative Operations community across Asia, the Pacific, Australia and New Zealand. You will hear LIVE real-world case studies from leading organisations focused on solutions, the latest thinking, and the most promising developments in the industry. Leave feeling inspired with actionable insights on how you can drive change within your organisation.
Who should attend?
Directors, Heads and Managers of Creative Operations, Creative Services, Creative Production, Creative Resources and Marketing Operations, Creative Directors, Project Managers, Traffic Managers, Video Managers, Consultants and Solution Providers engaged in workflow, project management, proofing, review and approval

Key topics to be addressed include:
Keeping up with the demand for real-time content production
Identifying and avoiding pitfalls in the creative process
Examining agency models: in-house/external/hybrid
Demonstrating a team's value proposition
Mastering the interactions of business acumen, creativity and technology
Creating meaningful reports and dashboards
Standardising the intake process to drive efficiencies in workflow
Creating effective feedback cycles: annotation, content review and approval
Utilising creative resource planning and optimisation
Culture driving results in your organisation