Back to list
Try these 10 Compelling Trends in Your Future eCommerce Content
As creatives, we've scrambled to continue our work during the unprecedented upheaval. But interestingly, some of our troubleshooting responses have proven not so troublesome at all-what we once considered workarounds may now be called, well, work.
With all of this in mind, we gathered a few stars of eCommerce to discuss takeaways for the future of e-commerce content. Our expert panel included: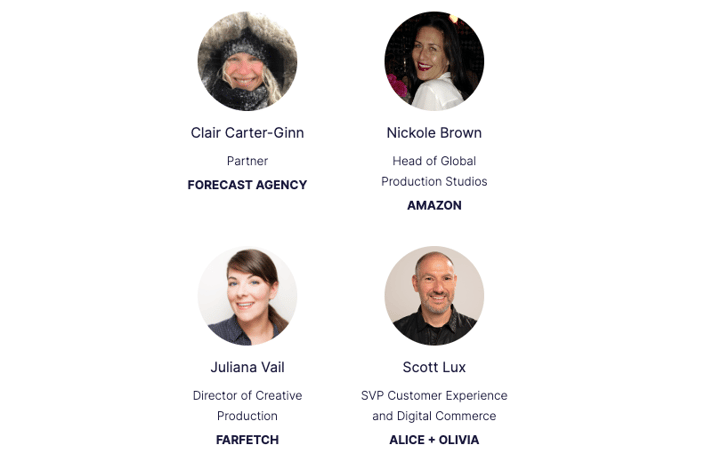 1. Embrace the Accelerated Rate of Change
The first takeaway is the simplest: change itself is happening more quickly than before. Scott Lux explains that the eCommerce industry may have embraced change prior to 2020, but always with a conservative timeline. "We always said, 'Oh, that's going to be two to three years. We'll throw it on our roadmap and gradually get there." But globally, teams have now learned to adopt and implement change immediately.
Look for timelines of new processes and technologies to be shorter post-pandemic. Shifts that can be made quickly are the ones that leaders will pursue.
2. Serve as an eCommerce Resource to Brands
While fashion brands faced store closings that limited their ability to move inventory, they found a resourceful ally in eCommerce platforms. As Juliana Vail points out, a platform such as Farfetch was able to "help our boutiques and help our partners remain operational in times when they didn't have that physical retail location open."
Going forward, brands that are going increasingly online will look at e-commerce platforms to understand their content creation workflows—to adopt the same standards in-house or to increase their partnerships with such platforms.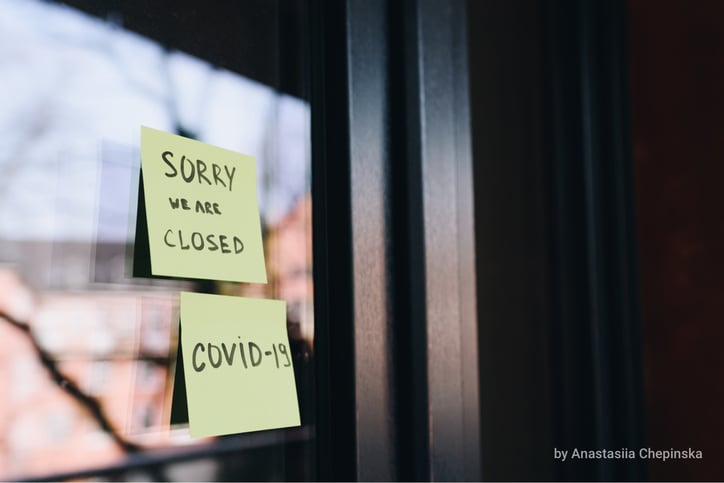 3. Increase Diversity and Democratization within Teams
The shifts of 2020 were based on not only the coronavirus pandemic but also on racial injustices and subsequent protests. "We really wanted to celebrate that in response to a lot of the social justice conversation," Vail says. "So we made sure to feature content on Black designers and some of the Black-owned boutiques, and make sure they were really featured and part of the conversation." Expect conscientious teams to immediately express more diversity in terms of race, gender, size, and so on.
Another way Vail sees fairness evident in years ahead is in the ways eCommerce professionals make their voices heard—in part because the UX within Zoom and other video conferencing tools have encouraged equality.
"This virtual space and this way of communication are very democratizing," Vail says. "So very often being the only person based in the U.S. and talking to the team in Portugal, I might have been the only person that was virtual. Now in this new scenario, everybody is taking up equal space and everybody is able to have equal space literally within a screen."
4. Prioritize the People and Platforms of Change Management
We're talking about a lot of change. But change doesn't happen without the right people to implement it, explains Nickole Brown. "We don't always think about certain roles, like program and project managers and change-management roles that are dedicated to this space," Brown says. "Partnering with program and project managers will help clear the path and take input from experts…so that when the time comes—and the time is always here to be reactive—you're able to do that.
One big way a team enacts change is with improved technology that streamlines and simplifies workflow. As Clair Carter-Ginn details, technological advances are made easier when a team has a change-management specialist.
"People are adopting tools and technology a lot faster than they used to," Carter-Ginn says. "Being able to say, Oh, here's the new review-and-approve tool—well, that doesn't quite work. Even if people are more open to adopting new tools, you need someone who is that evangelist for you in your department, in the next department, etc."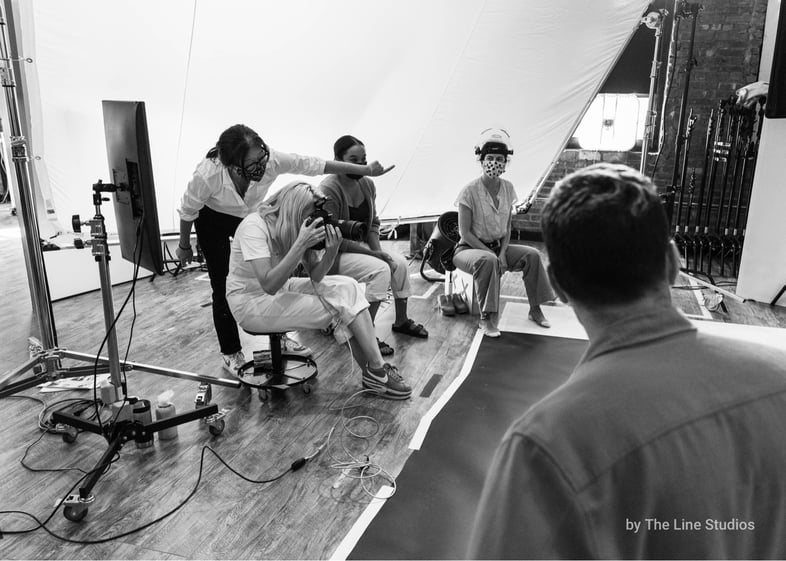 5. Save Time by Using Automation
We're talking about time-saving technology, and a lot of it falls within the category of automation. "I love automation because it really impacts employee satisfaction," Brown says, pointing out that experts can return to their focus, where there's truly a value-add for their input when automation handles other stages of their workflow.
Watch for eCommerce teams to increasingly embrace automation so that talent can focus on their skill set.
6. Repurpose Talent to Meet Challenges
Freeing creative talent to focus on creativity is key. But specific job descriptions? They aren't fenced as strictly as they were pre-2020. When the shutdown hit alice + olivia, the company had to look for new ways to use in-store talent, Lux shares. "How do we actually activate and utilize them if all of our stores are shut down?" he asks. "From a technology perspective, yes, we may have some weaknesses, but how do we organize and work around that?"
Even in the digital-first world of Farfetch, talent was redeployed, according to Vail, "We had stylists working with our visual merchandising team. We had two photographers that went through Six Sigma training and got their yellow belt belts. We have logistics helping our private stylist."
Carter-Ginn points out that diversified roles in this rise-to-the-challenge era helped creatives with their professional development, to "help them find a place where they can express what they're interested in and have career growth."
Expect to see more creatives picking up skills in one another's departments, even while they pursue a specialization.
7. Reinvent Virtual Options for Try-on and Styling Advice
With so much shopping moved online in 2020, consumers changed the ways they find their fits. Vail says that the fashion industry is following trends in homewares and furniture by pushing more try-on technologies.
Why do consumers still enter brick-and-mortar storefronts given the ease of online shopping? In part to get opinions from in-store stylists and sales associates. During the shutdown, those same retail professionals brought their fashion savvy to social media, Lux explains.
"We had sales associates at Theory, Alice + Olivia—and we saw this at Intermix—that were influencers in their own right," Lux says. "It was like, How do we rein them in and fit them into corporate policy, pre-2020? Now it's more, How do we turn them loose? Because they are able to sell in a remote environment, especially to what customers are wanting and looking for. Being able to take your phone and do a FaceTime chat, show them the product—a lot of the associates are styling it, shooting themselves, and giving that insight to the customer."
Carter-Ginn echoes the notion that these seemingly rogue stylists might serve their brands in ways that overly policed sales methods have not. "I'm thinking about some of the brands I've been at before where clienteling in many ways was very regimented in the stores," Carter-Ginn says. "Everybody had an outfit that was picked out by the designer, and in January it was this, in February it was this. That had its time and its merit. But we're really looking at sort of the new way of doing clienteling, and it is virtual in many cases."
We'll be watching to see which brands entrust sales members to behave as influencer stylists, and how the brands might choose to regulate their work to conform to style guides and standards.
8. Create More High-quality Video and Live Content
There's a new camera or two at many shoots these days. "Yeah, it's not necessarily just one team that goes out to shoot anymore, because you're not doing just stills," Carter-Ginn says, pointing to the rise in video and live content.
Lux admits that, even a year ago, social platforms like TikTok didn't seem so important, nor did live streaming. But now, Lux says that consumers now want more Instagram stories and live content.
The call for extra cameras and more platforms adds questions. "How do you handle that?" Carter-Ginn asks. "What level of talent are you using? How are you taking that budget and making sure that you can stretch it to get all the different types of assets that you need?"

9. Integrate Vendor-provided Imagery
Some retailers that had to modify their content creation process last year turned to vendors to provide the imagery themselves. Vail credits the community ethos that led to vendors and retailers learning new processes and technologies so that vendor-provided images would be worked into the product photo database well.
Retailers that developed this trust with vendors and onboarded them to a content creation process will now utilize vendors this way more post-pandemic, we predict.
10. Hope for Comfort, Prepare for Chaos
Mentality counts for almost everything. Preparation matters even more.
While we all hope to never again face 2020-style complexities in work and life, we want to have tools in place in case this catastrophe prolongs or another one someday arises.
"There's a lot of conversation of, 'OK, when we come out of this, are we going to be suddenly forecasting this roaring '20s to happen to start in May, June, July, maybe?" Lux says. "But I think it's also given us a little bit of trepidation. We're all saying we expect that to happen, but we're actually planning for the current trend as to where we are."
Brands that learn from the past and make—or keep—lasting changes to their workflow should outpace competitors that try to return to "business as normal," in our view, as there's a new normal now.